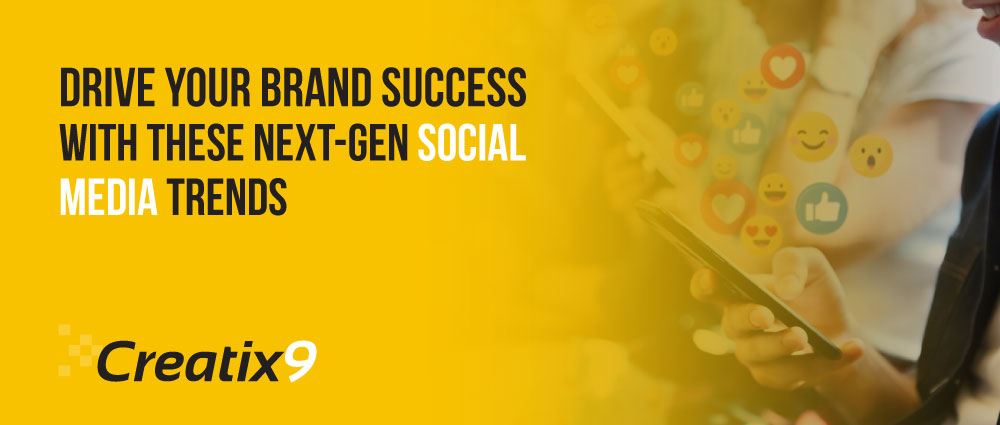 Social media has always been the ideal and profitable way to increase your brand awareness and build friendly customer relationships that stay forever. For a decade, the demand for social media services has been rising.
Nowadays, it is a powerful source of marketing your brands online and receiving tremendous overnight success. The value of social media has increased a lot among businesses, and they utilize this technique to drive their brand success online. It plays a pivotal role in boosting sales, improving customer service, and creating brand awareness.
The latest evolution of social media has brought about drastic changes in the way businesses use social media for their brand marketing. Many emerging social media platforms experience many changes in their features and algorithms, such as snap chat and Instagram. These are viral social channels among businesses and individuals to enhance their brand reputation.
Here are a few next-gen social media trends that drive your brand success in 2021:
The Demand For Video Content Will Begin To Rise In Future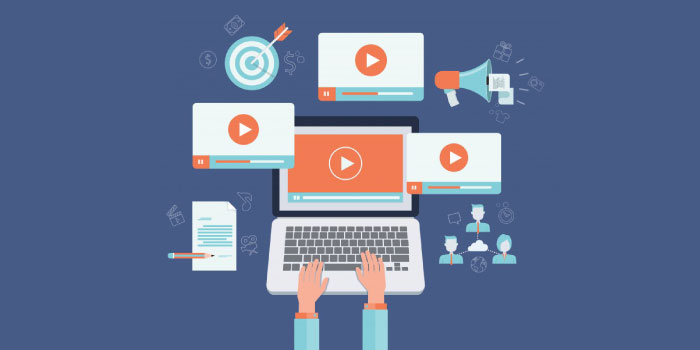 In the current business scenario, the need for video content will continue to grow in the future. It will take the lead and dominate the power of social media. The majority of brands will utilize this technique to see up rise growth and success for their business.
An excellent quality video content engages the viewers and makes them stay longer on the social media page. It will increase views, shares, and subscriptions on the videos that drive traffic and lead conversions.
The Use Of Social Media Metrics Will Grow To Determine The Audience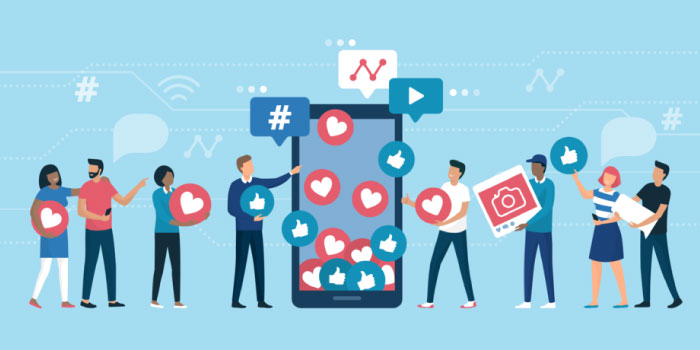 Nowadays, businesses do not only rely on social media posting and sharing activities. They show their interest in knowing what results these postings bring and drive sales and revenue.
Many businesses still use these standard metrics of conversions, leads, engagement, reach, traffic, hits, impressions, clicks, click-through rate (CTR), bounce rate, visits, time on site, and increase of audience.
By using these metrics, businesses can meet their primary and secondary goals on analytics. It makes firms understand the ABC of google analytics: acquisition, behavior, and conversion.
The Popularity Of Social Media Stories Will Rise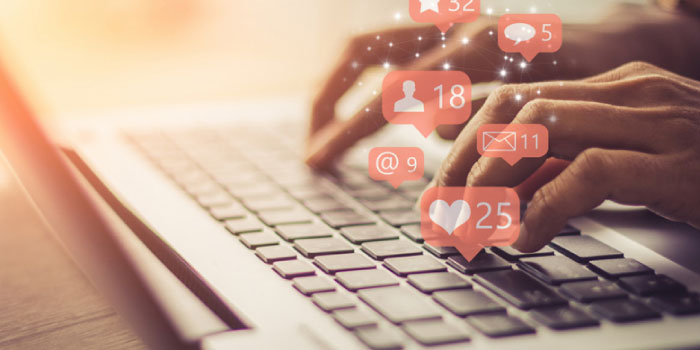 The rise of social media stories will enhance our way of marketing brands in the future. Many businesses organization make up their news feed stories and connect them to real-world happenings and live social events. These social stories create a robust audience engagement and retain their interest in liking, sharing, and subscribing. Instagram and YouTube have their versions of short-length visual and viral stories that create a bang among them.
The Use Of Influencer Marketing Will Increase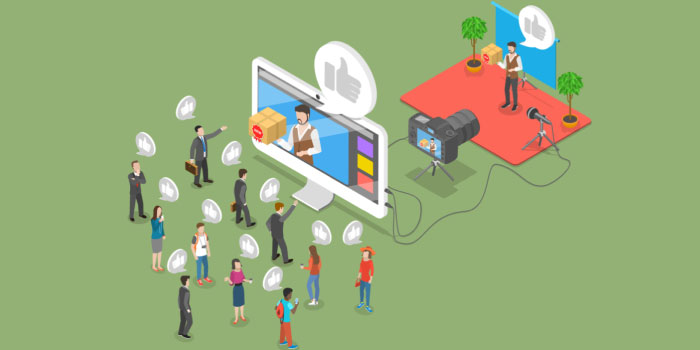 In a layman social media term, influencers are people on social media who got famous due to their exceptional skill and talent. They have earned a tremendous name and reputation in their respective fields and have created their powerful influence on social media among customers.
Influencer marketing is a way of connecting with these influencers online and uses their word of mouth and social posts to boost your brands' value. There are micro-influencers on social media, having thousands to millions of likes on Facebook and other social platforms.
Growth Of Augmented Reality And Virtual Reality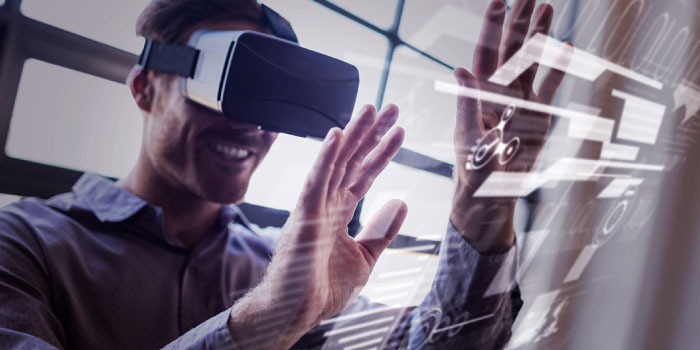 The future is all about technology. Technology will also drive a lot of social media such as augmented reality and virtual reality. These technologies will bring about a dynamic revolution and innovation in the field of social media.
Businesses will use these technological trends to boost their brand and elevate their revenue and sales online. AR and VR in social media will provide interactive and practical engagement to an audience and deliver real experiences. It will give rise to the mobile application development will use smartphones for brand advertising.
Social Media Will Be A Valuable Tool For Customer Service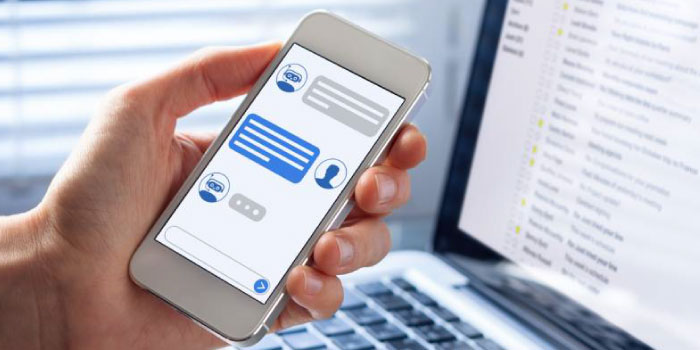 Social media has always been an excellent platform for customer service. It will continue to provide quality service to audiences. Customers will interact with businesses on social media channels and describe their positive and negative experiences of using their products and services. They use their power of emotions to increase the impact on the success of brands.
The Rise Of Social Commerce For Customers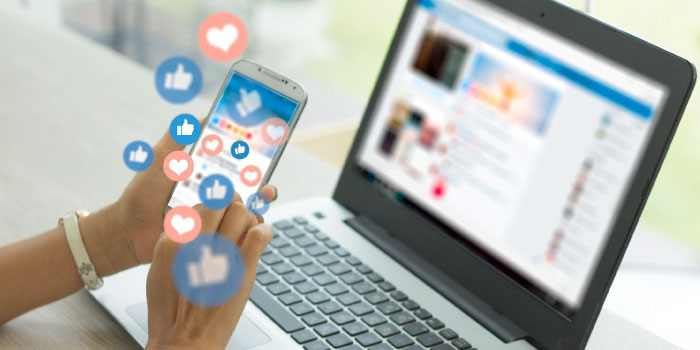 Social commerce is a platform for promoting the buying and selling transactions of goods on social media. The trend of social commerce will continue to rise in the future, and customers will likely tag and buy the products on social media. It will increase the demand for brands among customers and enhance profit and ROI for businesses. Companies will find a trusted email marketing agency to run their corporate email campaigns.
Conclusion
Hence, in a nutshell, those mentioned above are the next-generation social media trends that will undoubtedly drive your brand success in the future. The increasing trend for social media will increase in popularity in the coming years, and more businesses will promote their brands on social platforms.
Also Read: 7 Reasons Why Local SEO Is Still The Need For Your Organization