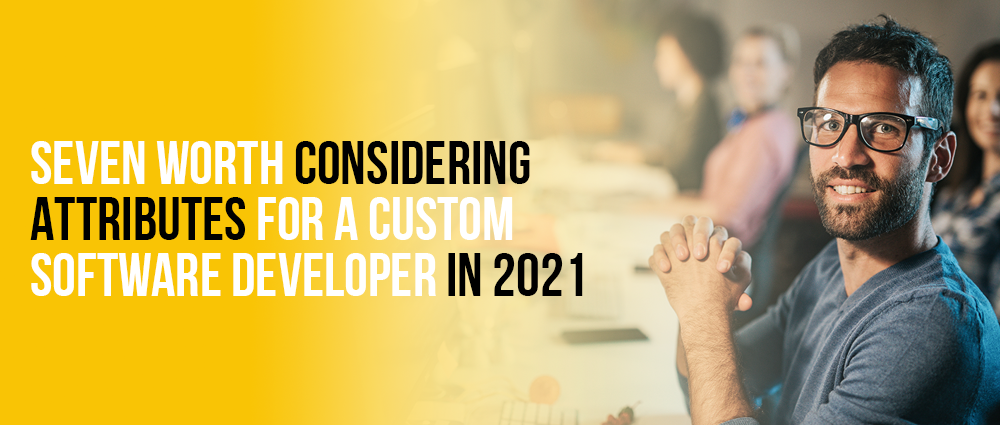 Programming has been a dream job for career seekers for a decade. It is a globally recognized profession for novice people that allows them to jump right into a profitable career opportunity that lasts for a lifetime.
These terms of programming and coding come under a broad umbrella of software development. It is a continuously rising field nowadays and demands proven technical skills and counts on other secondary skills. Many fresh candidates aspire high to enter into this career, but this job strictly requires a right fit person that matches all the requirements.
Many leading software organizations have certain perquisites to appoint the designation of a custom software developer. Recruiters seek the particular skillset and talent to find the perfect candidate for this job position. They are always on the hunt for the specific attributes in fresh applicants that make them superior to others.
Here are the seven worth considering attributes for a custom software development in 2021:
Problem Solving And Analytical Mindset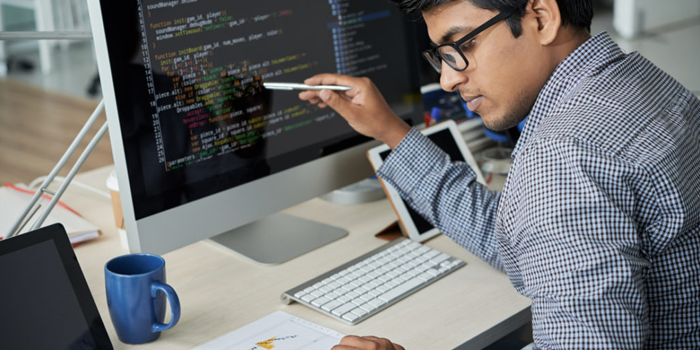 The first and foremost attribute of a software developer should be a problem solver. He/she is the kind of person who uses his/her logical skills to resolve a website's issues. He should have tremendous guts to deliver the maximum result within the minimum desired budget of clients.
The main aim of a software developer is to understand the complete requirements of customers. He must discuss everything in great detail with his clients regarding how they want to build their website.
Data-Driven Approach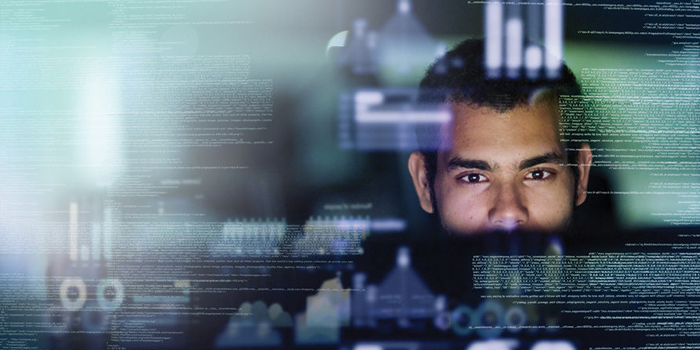 It is an essential quality every software developer must-have. He should have the talent to make valuable decisions based on actual and factual data information. It involves analyzing and calculating raw data and converting them into meaningful form.
Software developers take advantage of agile project management and planning tools to sort data. One more reason for the data-driven approach is to extract customer data from multiple resources and deliver customized solutions.
Keen On Learning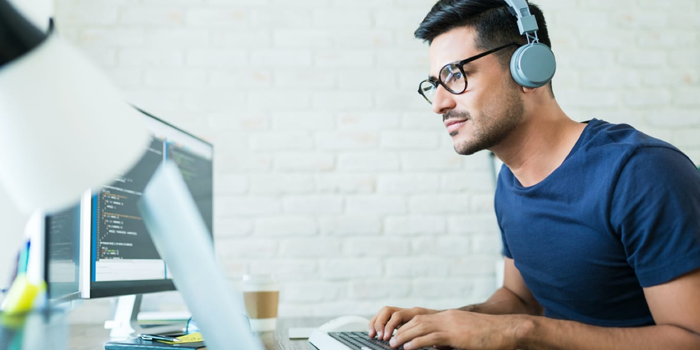 A good software developer does not limit to learning a single language. He is always curious to explore more and go beyond boundaries. Passion and curiosity are built-in abilities in a developer that do not let him sit idle. These are the qualities that push a developer to learn something new and increase his knowledge and wisdom. They drive an accurate determination in the developer to move forward and hone his practical hands-on skills. He is not a master of one but a jackass of all. The desire to learn inspires a front-end developer to learn back-end development and goes on to become an expert in mobile application development.
Team Building Skills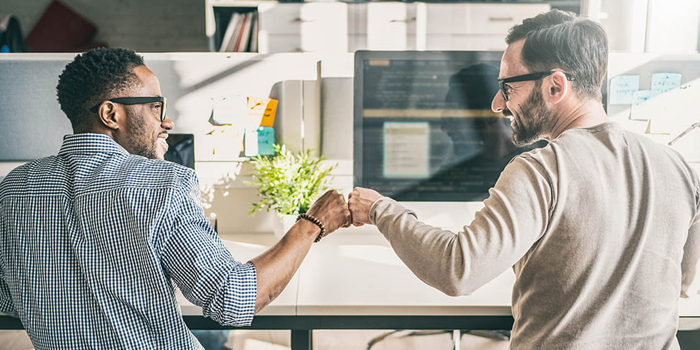 It is an utmost skill must-have in every software engineer. Every web developer should work together with a team. He should be willing to work unitedly with all his team members and build a robust and friendly relationship.
A person has tremendous skills to manage and groom a small to a large number of team in any organization and resolve complex issues that arise. A developer has remarkable skills to work shoulder to shoulder with his team of designers, developers, and marketers. He should have the ability to discuss the project details with a group and humbly receive their valuable suggestions.
Interpersonal Communication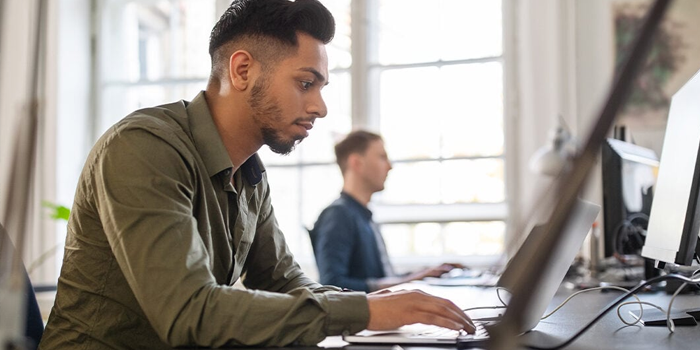 An expert software developer specializes in development tasks, but he is also good at interpersonal communication. It is a necessary skill that makes a developer stand out from others in his team.
He is a person who understands and listens to issues and brings practical solutions to resolve the problems. A software technician should have tremendous verbal communication skills. He is well-versed in English and can easily communicate with his team members and clients in other spoken languages of the world. A clear and smooth flow of communication helps a developer to learn and teach website development to customers.
Excellent Formal Education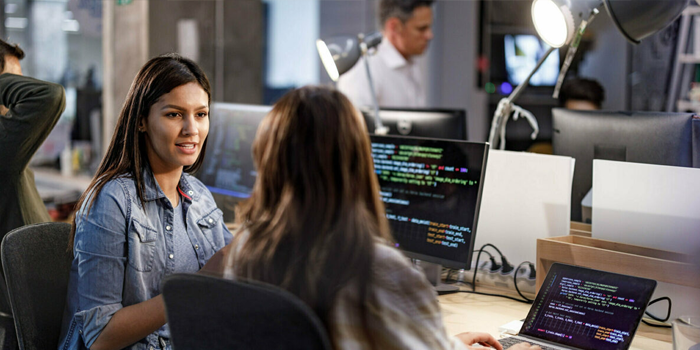 Education is the core of every developer. He should have an academic degree of four years of a bachelor of sciences (BS) in computer science. It is a powerful degree that gives the developer confidence to set his firm feet in the vast field of software development. After a four-year computer science degree, he should go for an internship as a software house trainee developer.
Robust Technical Expertise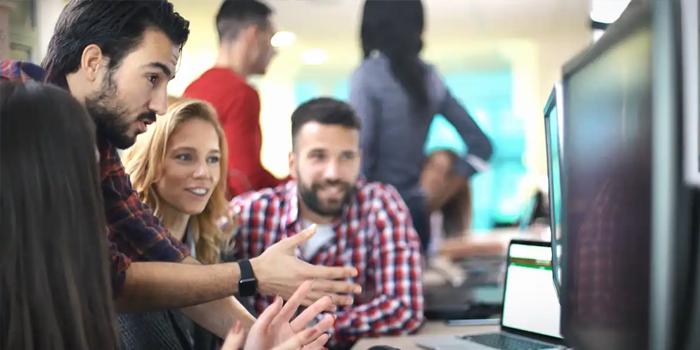 As a software engineer, a developer must hone his skills in practical hands-on coding and programming. He should be proficient in Html, CSS, JavaScript, PHP, Python, Scala, Java, objective C, C++, and C-sharp.
A developer is also well-versed in a database and distributed server computing for technical development. He has complete knowledge of frameworks, libraries, object-oriented programming, unified modeling language, and software development life cycle (SDLC) models. Moreover, he has solid expertise in mobile development with android and iPhone app development.
Conclusion
Hence, in a nutshell, those mentioned above must have skills every software developer should possess. He must work under pressure and meet strict deadlines. A person should excellently manage his time and execute his tasks accordingly. Every professional digital agency should look for these skills in a software architect to appoint him on a new role.
Also Read: Insider Tips to Optimize your Blog