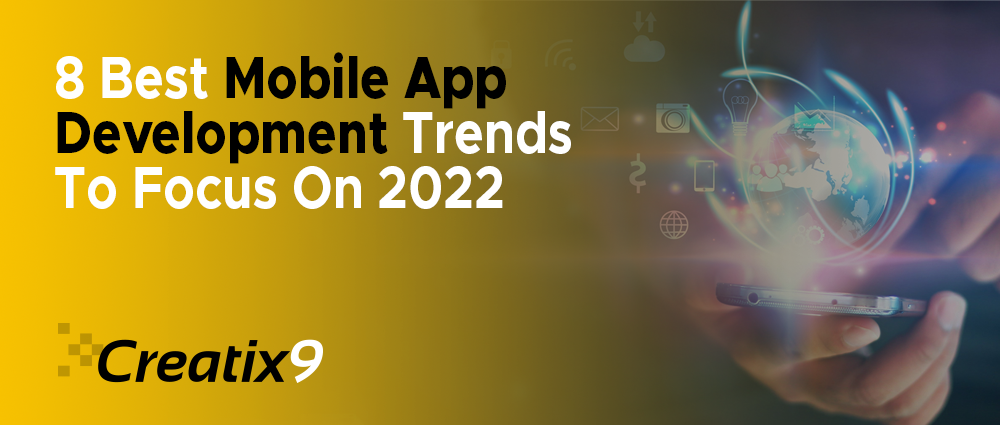 The evolution of mobile phones drives app technology in a new direction and makes steady progress in the high-tech industry. A few decades ago, cellular phones were used to make calls and chat communication. SMS was the only way to deliver an instant message to others. With the fast-paced advancement, mobile phones were changed into the latest smartphones that we use today.
Having a smartphone has become an essential part of our personal and professional lives. The most important feature of mobile phones is application. Apps simplify our daily routine tasks and make our lives easier. From a business point of view, apps hold a significant value in the market. They provide ease to employees in handling their tasks and getting their jobs done on time.
Companies develop a variety of gaming, entertainment, utility, manufacturing, industrial, hospitality, education, health, fitness, finance, accounting, customer service, and technology mobile apps to grow productivity and efficiency at the workplace.
With the growing demands for customers, the trends in mobile app development keep on changing and bringing rapid innovation in the business workflow operation.
Following are the eight best mobile app industry trends for businesses to focus on in 2022:
Internet of Things (IoT)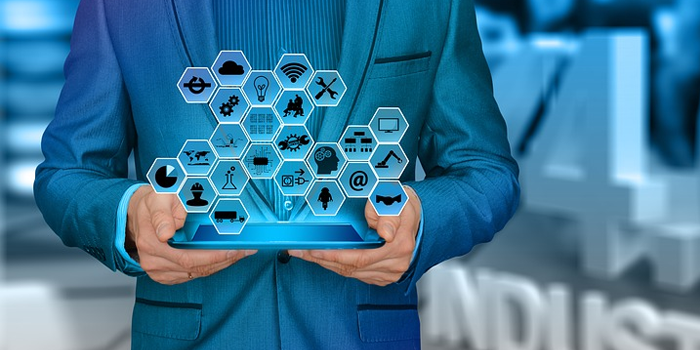 Internet of things profoundly impacts your businesses and assist your manual chores in executing automatically. Automation and innovation are essential components of IoT that make our corporate tasks done easier. It is not difficult for companies to manage an office or a factory.
With biometric cyber security scanners, organizations can detect actual verification of employees and protect strangers to let in without proving their thumb impression identity. IoT is a modern solution to turn a dream imagination into a practical reality for households and corporate organizations. It will work on the futuristic trends of tomorrow, such as self-driving vehicles, AI-powered gadgets, healthcare, and smart cities.
Mobile Commerce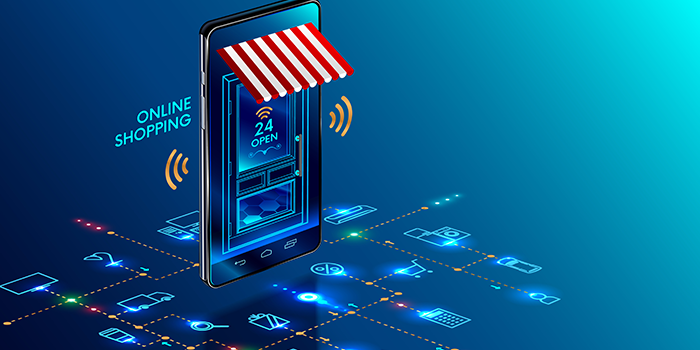 The craze of shopping is rising among customers due to e-commerce and mobile commerce, making it even easier for people to shop and purchase their stuff. Due to the increasing ratio of smartphone app trends, businesses are switching their e-commerce website on mobile.
The demanding worth of the m-commerce industry is pacing faster and will take a dominant lead in the future. Google Wallet and Apple Pay will simplify the payment process and smooth the purchase transactions for customers. They will soon replace the debit/credit card system with ease of shopping experience. Mobile commerce will revolutionize the future apps trend of Omni shopping, on-demand ordering, and voice shopping.
Wearable Devices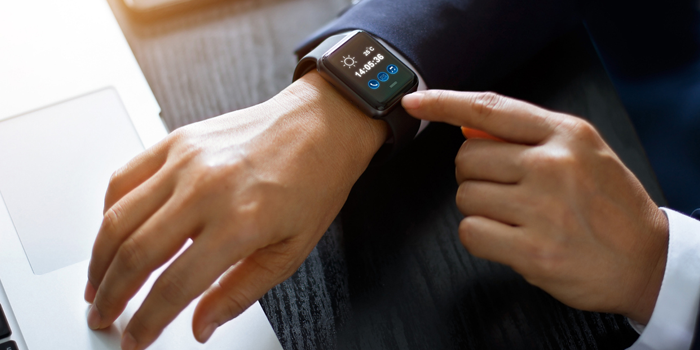 Wearable gadgets are gaining immense popularity among users in the apps industry and are accessible in various forms of body sensors, google glass, jewelry, and smartwatches. They allow users to wear them on their wrists and interact through mobile applications.
Customers can track their health status and maintain their physical fitness utilizing wearable devices. IoT technology connects and sends sensor signals to the remote location. The latest functionalities of wearables are mind-reading glasses, RFID, Cloud Computing, Wi-Fi, Bluetooth, AR, and VR.
Artificial Intelligence and Machine Learning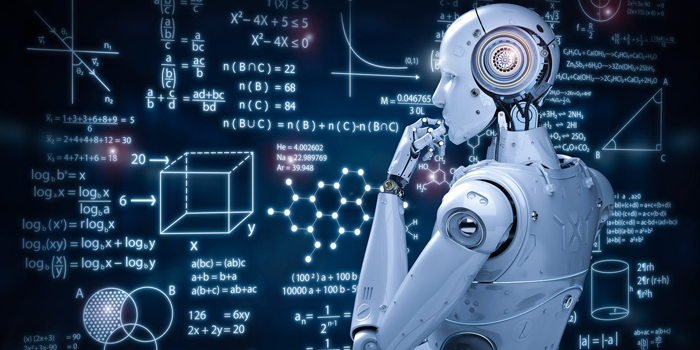 Artificial intelligence is an innovative technology solution for businesses that will take them to the next generation level and establish a sound reputation in the mobile application market. It is a technique that enables robotic machines to be like humans and programs them to think, act, and perform efficient tasks that ordinary human employees can do physically.
The real difference will be in speed, accuracy, and efficiency. Employees might show a lack of interest in a particular task such as data entry that involves repetitive work and being fed up with doing the same job repeatedly. To ease employees, companies build customized software applications that replace manual work and automate the process. AI combined with machine learning will help revolution businesses with chatbots, voice search, facial detection, static image recognition, predictive maintenance, and content distribution.
Augmented and Virtual Reality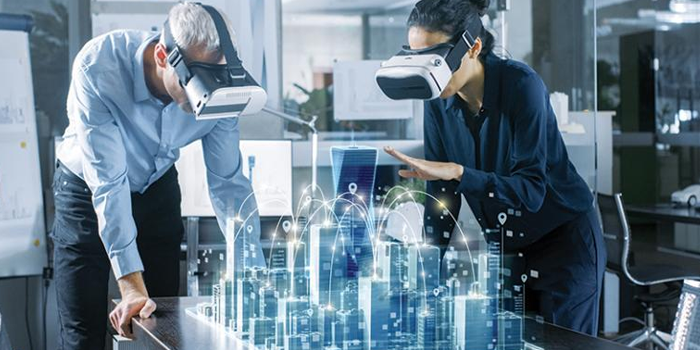 These two terms often seem synonymous, but they are different and popular for multiple applications. VR is a virtual reality that creates a fictional or imaginary animation design that does not exist. Virtual reality has a considerable role in the gaming industry and makes millions of dollars in ae mobile game.
AR is an augmented reality that amplifies or magnifies the real-time view of a mobile application for clear visibility to users. Many shopping marts and clothing boutiques utilize this technology to showcase their brands and create a mirror image of customers. The future trends of AR and VR are:
Visual learning.
GPS based destination navigation.
Virtual simulation training.
Live music concerts with roars of spectators.
Enterprise Mobile Applications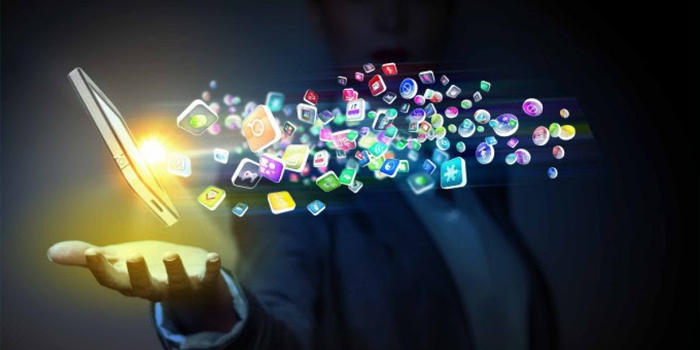 Presently, there are growing yet prevailing applications trends of mobile enterprise applications among large-scale organizations worldwide. Companies develop these applications to carry out specific activities and execute particular tasks efficiently. It is a profitable investment for organizations to look for CMS web services and deploy them in different departments to work in a centralized environment. The core objective of using these application development trends is to bring harmony among employees and strengthen internal communication for better productivity and excellent customer service.
5G Technology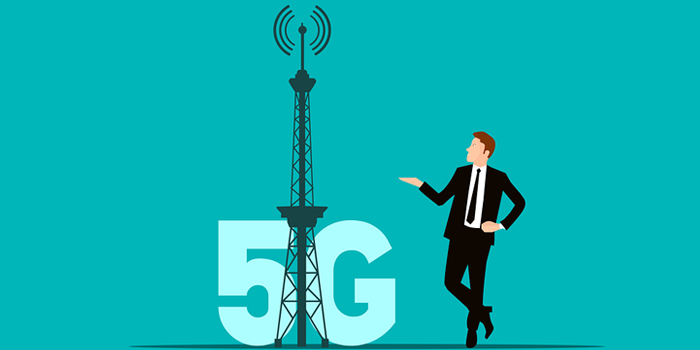 5G is the fifth generation of broadband internet and taking the world by storm. Many leading organizations worldwide are connected to this technology to avail the super fastest speed internet with high bandwidth. It will link them swiftly to the website and provide exceptional browsing, downloading, and streaming videos experience. Data connectivity is the most significant reason for using the 5G technology to transmit your valuable and confidential data to cloud storage for robust safety.
On-Demand Applications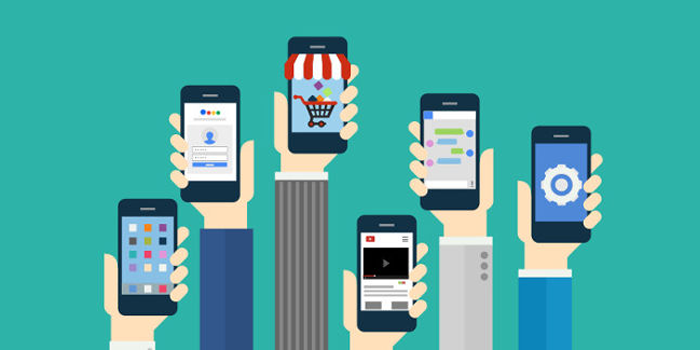 Online-demand apps always come in handy when you need to book a taxi or order a pizza from the food delivery application. These are new app trends that will make your life easier in the coming future years. Most users will utilize them for household chores like laundry, car cleaning, housekeeping, fitness gym, haircutting, and private tuition.
Conclusion
Hence, in a nutshell, those mentioned above are the noteworthy trends in mobile apps that will steadily rise in 2022. Apps will become a friendly companion with us and lessen our burden of work. They will organize our domestic tasks and streamline our corporate workplace infrastructure to satisfy customers and accomplish business goals. Hiring a software house in Dubai will be a feasible decision for your business to develop custom-built and innovative mobile applications.
Also Read: How Will IoT Solutions Reshape The Way Of Businesses In 2022?