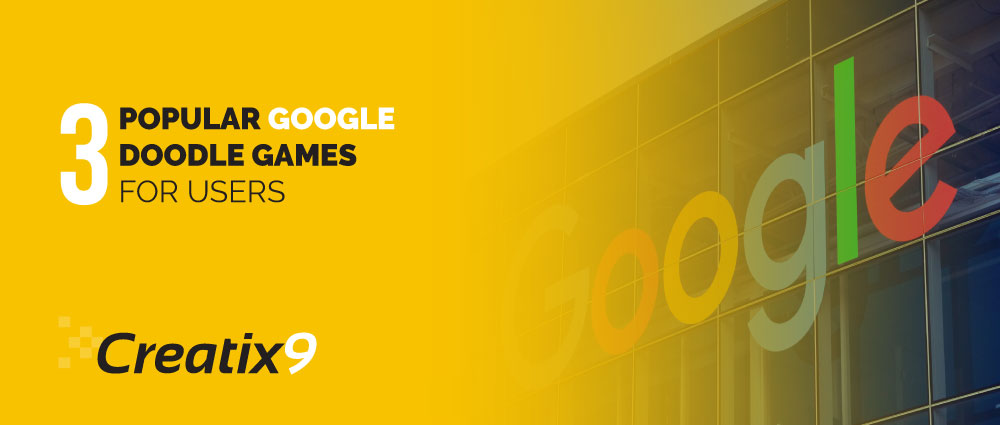 If we ask you what the hottest new gaming device is, what would your answer be?
The PS5?
Xbox?
Switch?
Or something else?
Well, we're here to tell you that the newest and hottest new gaming device is no other than your friend and pal Google.
You might be on to us by now. If you're not, let us end the suspense here tell you about the most addictive and FUN games that you can play. These are the Google Doodles and you can play them using any device. You don't need a controller or Blu-Ray discs for this. All you need is your trusty laptop or computer and you are good to go.
A lot of the times we are in the office and not feeling the work. You might need a break from all the hard work that you've been doing. You might have a meeting and you need to pass the time till it starts. Or, you may be sitting IN the meeting and need something to cure your boredom and while away the hours.
Whatever it is, Google has got your back. It has introduced a wide variety of Doodles that will keep you entertained for hours upon hours. The best among these are the games that you can play and have fun no matter where you are. This is mobile game development at its finest.
You may be surprised to know that you have the option to play a Harry Potter-esque game, Pac-Man, or you could try your hand at sports and opt for cricket, football, or basketball.
That's not all!
You can spin some tunes and rock the office too.
All you need to do is to go to the Google Doodle archives and select the game that you want to play.
Here we have brought together some of the best Google Doodle games from that archive so you can enjoy without the need to go through the entire archive. Although, that in itself is an entertaining idea and you can spend quite some time there going through all the Doodles.
1. The Pony Express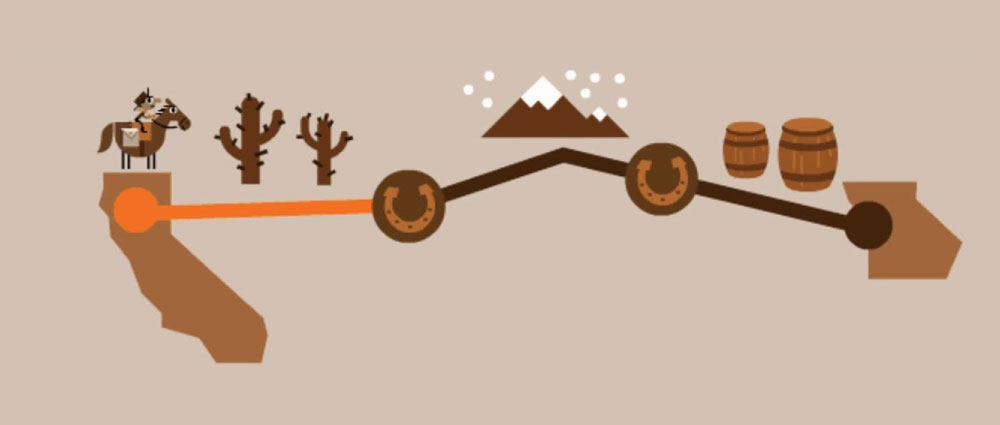 If you're looking to while away some time then this is exactly what you're looking for. In fact, we predict that you will while away a lot of time once you get hooked to this game. Google came up with this game to honor the 155th anniversary of the Pony Express. In the game, you play the courier. Your job? To pick up the mail and deliver it to its destination.
2. Do It Like Robert Moog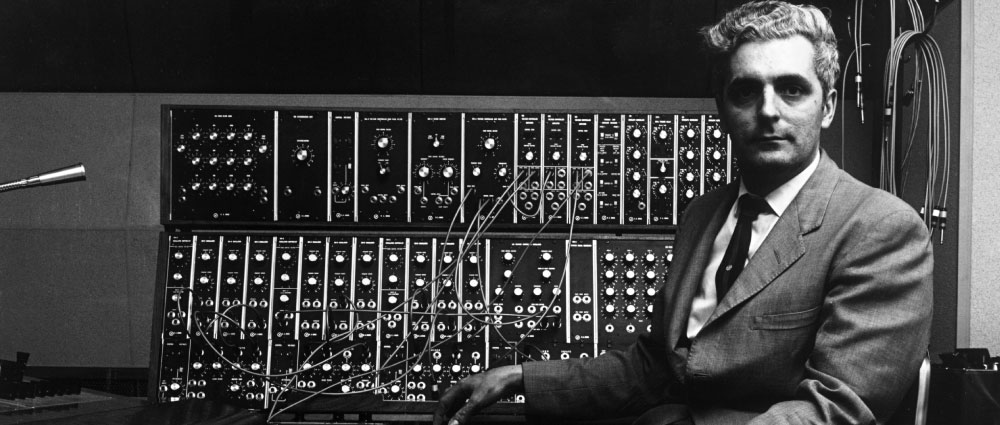 Sometimes, games are not what you're looking for. Or, maybe you are more into music than you are into games. For our future music producers and artists, we present the Google Doodle that was released in honor of Robert Moog. If you don't know who that is, let us remind you. Robert Moog was the creator of the Moog Synthesizer. Everyone from the Beatles to Stevie Wonder, and more used this magical instrument. So, if you want to get funky with some music, then this is the ONE for you.
3. Keep Rollin' Rollin' Rollin' for LOVE
Although, we've used the lyrics of Limp Bizkit (who is that? Long story.) the game has nothing to do with the band or the lyrics. It is a game like Sonic the Hedgehog. The difference is that you are not Sonic, but a pangolin and you have to roll through Ghana. Roll your way through the terrain and avoid the obstacles to find love. There are other games developed by many a game development company that are much more detailed than this, but when you're sitting in office, looking for a way to just relax, then this is what you should opt for.
Final Thoughts
If a little bit of entertainment and excitement is what you're looking for then the Google Doodles are everything that you need—packaged in a nice parcel. This is the age of mobile app design and innovative technologies. It is surprising that something so simple can enthrall us for hours, but that is exactly what happens when you log on to Google and start playing the Google Doodles Games.
Have at these games and tell us which one is your absolute favorite.